Security and Privacy Compliance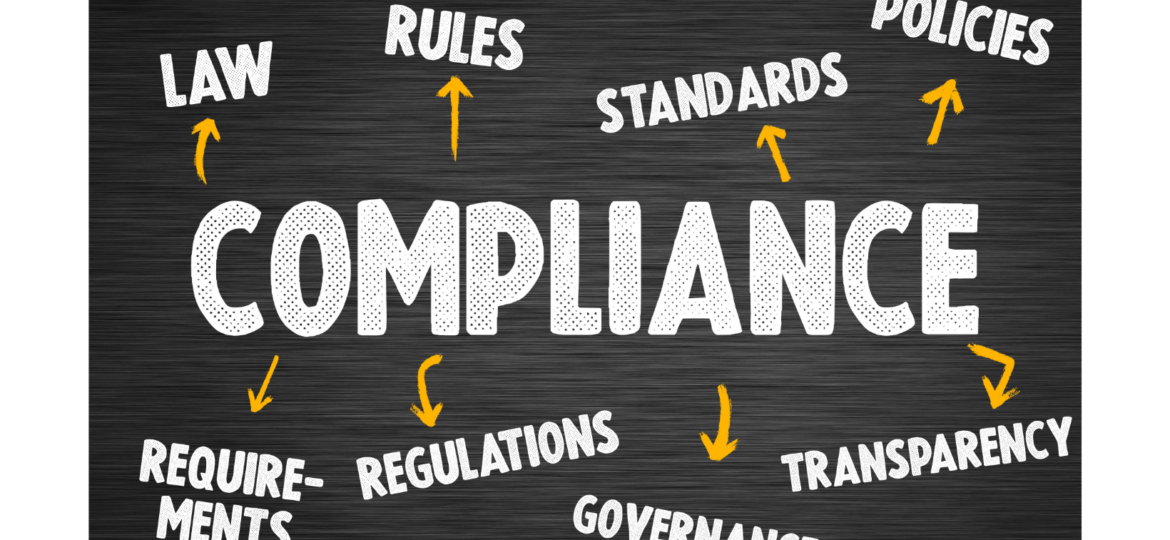 This is the very first blog in our Security and Privacy Compliance blog series. In this blog series, we go over the importance of security and privacy standards and regulations, both from business and technical perspectives.
Security and Privacy Compliance in Startups
As technology continues to advance, startups are increasingly relying on digital solutions to drive innovation and disrupt traditional industries. However, this digital transformation also creates new vulnerabilities for cybercriminals to exploit. Cybercriminals are constantly scanning for vulnerabilities in digital systems. Startups are often perceived as easy targets due to limited resources dedicated to cybersecurity. This makes it imperative for startups to prioritize cybersecurity and protect their sensitive data and intellectual property.
Startups need to consider implementing advanced security controls to protect data in transit and at rest. Multi-factor authentication, encryption, access control and other advanced security measures can obstruct cybercriminals to gain access to sensitive information. Additionally, startups should regularly update all software and systems with the latest and greatest security patches to prevent vulnerabilities from being exploited.
To ensure the security and privacy of their data, startups must prioritize security and privacy compliance. This compliance includes adhering to security standards set by regulatory bodies, such as SOC 2, ISO/IEC 27001, FedRAMP, and NIST SP 800-53 as well as privacy regulations such as General Data Protection Regulation (GDPR), PCI DSS, California Consumer Privacy Act (CCPA), and Health Insurance Portability and Accountability Act (HIPAA).

Why is Security and Privacy Compliance Important for Startups?
Security and Privacy regulatory bodies and standards such as SOC 2, ISO/IEC 27001, NIST SP 800-53, GDPR, HIPAA, and CCPA impose strict rules and regulations around data privacy and security. Failure to comply with these regulations can result in significant financial penalties and legal action.
One of the primary reasons why startups need to prioritize cybersecurity is to protect their customers' sensitive information. Startups often collect and store sensitive data, including personal information, payment information, and confidential business information. If this information falls into the wrong hands, it could lead to significant financial and reputational damage for the company.
Furthermore, security breaches can be costly for startups. Beyond the financial impact of repairing the damage caused by a breach, startups may face regulatory fines and legal action. The damage to their reputation may also lead to the loss of customers and investors. Consumers are becoming increasingly aware of data privacy concerns, and trust is critical for startups to build a loyal customer base. By demonstrating compliance with security and privacy regulations, startups can build trust and establish themselves as responsible for customer data. Noncompliance can result in significant fines and legal action. Regulatory requirements for startups include, but not limited to:
Security
NIST IR 7621: NIST IR 7621 provides guidelines for securing Small and Medium-sized Enterprises (SMEs). It covers various areas of information security, including policies and procedures, access controls, and incident response. The guidelines in this publication can help startups develop a security program that is tailored to their specific needs.
SOC 2: SOC 2 is a framework developed by the American Institute of Certified Public Accountants (AICPA) that provides a standardized method for evaluating the controls and processes that organizations have in place to protect sensitive data and systems. The SOC 2 report evaluates an organization's controls related to security, availability, processing integrity, confidentiality, and privacy.
ISO/IEC 27001: This standard outlines best practices for information security management. It provides a framework for establishing, implementing, maintaining, and continually improving an information security management system.
NIST SP 800-53: NIST SP 800-53 provides a comprehensive set of security and privacy controls for federal information systems and organizations. It provides guidance on selecting and implementing appropriate controls to protect sensitive information. Startups can use this standard as a framework for developing their security and privacy policies and procedures.
FedRAMP: This is a security assessment and authorization program that outlines the requirements for cloud products and services used by the U.S. Government. To become FedRAMP compliant, the organization should be authorized either through an individual agency or the Joint Authorization Board (JAB). This compliance requirement applies to businesses or vendors dealing with the federal program or U.S. Federal Agencies.
PCI DSS: This standard is a set of technical and operational requirements established to ensure the secure handling of payment card data. To comply with PCI DSS, startups must implement strong security measures, such as using firewalls, encrypting cardholder data, and restricting access to cardholder data.
Privacy
GDPR: This privacy regulation applies to all organizations that process the personal data of EU citizens. It mandates that organizations implement measures to protect the privacy of personal data, including obtaining explicit consent for data collection and implementing technical and organizational security measures.
CCPA: This act applies to businesses that process personal information of California residents. It requires businesses to disclose the personal information they collect and sell, provide consumers with the right to request deletion of their information, and ensure that information is protected with reasonable security measures.
HIPAA: This regulation applies to healthcare providers and organizations that process protected health information (PHI). It mandates that organizations implement physical, technical, and administrative safeguards to protect the privacy and security of PHI.

Conclusion
Compliance with security regulations and standards helps startups to establish a strong cybersecurity posture that protects their assets, data, and customers from cyber threats. It also helps to mitigate the risk of data breaches, which can lead to the loss of sensitive information and regulatory fines. Compliance also provides a framework for startups to implement best practices in security and reduce the likelihood of security incidents.
Startups that comply with security regulations and standards gain a competitive advantage in the market. Compliance demonstrates that the startup commits to protecting its customers' data, which can lead to increased customer loyalty and trust. Compliance can also attract investors and partners who value cybersecurity and data protection.
HOW CAN NUBINARY HELP?
Security must be linked to all business priorities enabling ideal business outcomes. As security tech leaders, we know that if we do our job well, companies can achieve brand reputation, efficient overall process, product and service integrity, and regulatory compliance while delivering the best customer experience. Our security and privacy tech leaders are Certified Information Systems Security Professionals (CISSPs) and security PhDs. Get in touch with NuBinary by visiting our security service page.