Powering SMEs: Navigating Canadian Government Programs for Digital Transformation and Intellectual Property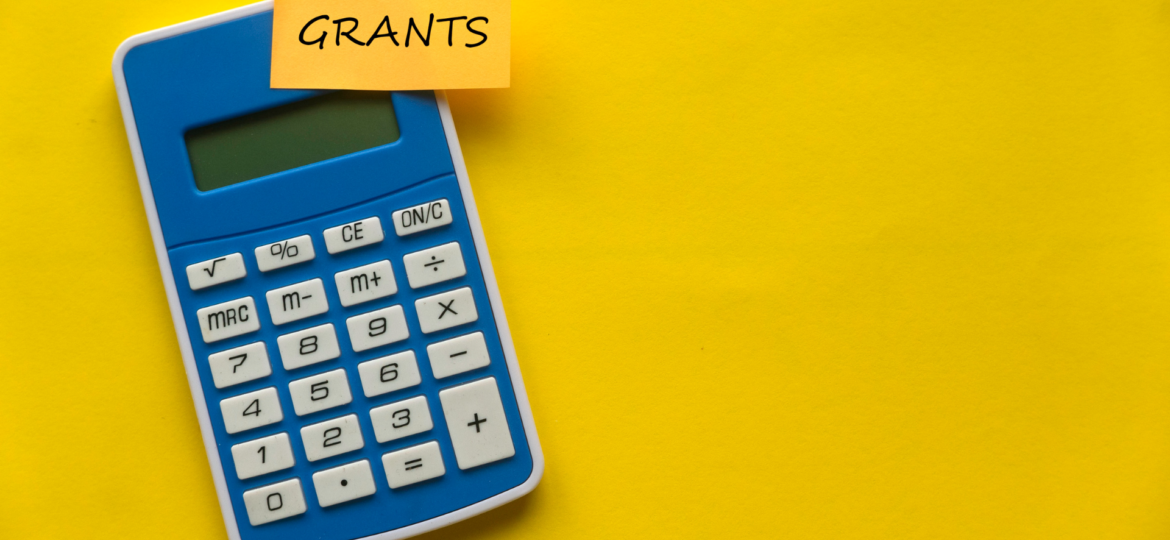 This blog was co-written with Joanna Ma, a partner and intellectual property lawyer at Bereskin & Parr LLP, to discuss various funding opportunities offered by the Canadian government to assist with strengthening your company's IP strategy.
Navigating today's dynamic digital environment requires more than merely keeping pace with the changes – it demands proactive evolution. It's about survival and growth, especially for businesses of all sizes. Embracing digital technology is not a fleeting trend but a fundamental business strategy. However, mastering the intricate maze of digital transformation and intellectual property (IP) adoption can be daunting, especially for small to medium-sized enterprises (SMEs).
To help Small to Medium-sized Enterprises (SMEs) stay competitive, the Canadian Government offers several support programs designed to fuel digital transformation and enhance understanding and utilization of IP. In this blog post, we explore these programs and illustrate how they can reshape businesses.


Digital Transformation Programs:
The CDAP, sponsored by Innovation, Science and Economic Development Canada, provides substantial support to SMEs embarking on their digital journeys. This program offers two grants – the "Grow Your Business Online Grant" for up to $2,400 and the "Boost Your Business Technology Grant" for up to $15,000.
Eligible businesses will receive a grant of up to $15,000 in government funding to build their digital plan and an opportunity to apply for BDC's interest-free loan of up to $100,000 to boost the business technology.
Eligibility requirements:
SMEs must be incorporated at the national or provincial level or be Canadian resident sole proprietors;
A privately-owned for-profit entity with a maximum of 499 full-time equivalent employees;
With a minimum of $500,00 and no more than $100 million in revenue in one of the past three tax years.
Administered by the Ontario Centre of Innovation, the DCC offers two key programs: the Digital Modernization and Adoption Plan (DMAP) and the Technology Demonstration Program (TDP).
The Digital Modernization and Adoption Plan (DMAP) helps SMEs understand their technology needs, guides their digital transformation decision-making, and optimizes their technology investments. Eligible SMEs receive a maximum of 50% of costs covered by OCI or up to $15,000 in reimbursement funds to develop a digital adoption plan.
Eligibility requirements:
SMEs looking to understand their digital needs and adopt and implement digital technologies to grow their company
Ontario-based for-profit SMEs with between 1-499 employees
The Technology Demonstration Program (TDP) supports Ontario SMEs that have completed a DMAP project to adopt and implement the digital technology identified in DMAP. Eligible SMEs receive a maximum of 50% of costs covered by OCI or up to $150,000 in reimbursement funds.
Eligibility requirements:
SMEs who have completed a DMAP project and are looking to adopt and implement the digital technology laid out in the DMAP
Ontario-based for-profit SMEs with between 1-499 employees
SMEs with at least $500,000 of annual revenue in one of the last three tax years
Intellectual Property Programs
In 2018, the Government of Canada launched a national IP strategy to educate Canadian businesses and innovators about IP protection. This strategy includes several programs to help Canadian SMEs develop and implement an IP strategy.
The Government of Canada launched a national IP strategy in 2018 intended to help Canadian businesses and innovators learn about and gain access to IP protection. The national IP strategy created various platforms that enable IP-focused conversations for many Canadian small and medium-sized enterprises (SMEs), which often overlook IP protection. Several new initiatives involve funding that can support Canadian SMEs and innovators in developing and implementing an IP strategy. These include:
This is a tiered program targeting SMEs who qualify for support from the Industrial Research Assistance Program (IRAP). This program offers these SMEs access to direct IP education, planning, and action. The funding available for each of the planning stage and the action stage can range from $18,000+. Although the funds from the IP Assist Program are not intended to cover IP filing and prosecution fees, this program has removed barriers to IP protection for many Canadian SMEs, and encourages IP-focused discussions to take place. Program participants are also able to select their preferred IP practitioners if they are already connected with one, or alternatively, they are assigned one by the program administrator.
It offers support to Ontario-based companies, including subsidizing costs relating to IP protection and commercialization services for up to $25,000. The IPON funding can be used for limited IP filings. Initial applications for this program were opened to priority technology sectors: medical, automotive and artificial intelligence. Participants of IPON can choose to work with their preferred IP practitioner or select from a pre-screened roster of IP practitioners.
The program offers various funding to applicants looking to expand their business with a foreign R&D partner. The funding is up to $75,000 to cover up to 75% of costs to pursue and sign collaborative R&D agreements with the foreign partner. This program covers the costs related to IP protection in international markets. Applications for this program are open as of the date of this blog.
These government programs are a positive movement towards growing, retaining, and commercializing Canadian IP and driving digital transformation within SMEs. Awareness and effective utilization of these programs can significantly enhance the value they bring to businesses and their digital and IP strategies.
How can NuBinary and Bereskin and Parr LLP help your business?
Our approach harnesses the collective expertise of globally seasoned CTOs, offering 200 years of leadership and strategic insight. We're committed to creating your digital strategy, balancing technological acumen, leadership vision, and adaptable innovation.
Our partnership with the IP law firm, Bereskin and Parr LLP amplifies our services' scope. This alliance allows us to integrate technology, business intelligence, and legal prowess to formulate a robust IP strategy, deeply cognizant of your industry's competitive landscape and changing market dynamics.
Notes:
Joanna Ma is a partner and intellectual property lawyer at Bereskin & Parr LLP. She offers her clients strategic advice on developing and growing intellectual property (IP) portfolios that are aligned with their business opportunities and goals. Joanna also assists her clients with commercializing and monetizing these IP rights, and with developing a balanced approach to the enforcement of their IP rights. Joanna has an electrical engineering background and specializes in patenting software-driven technologies and associated systems (including artificial intelligence, audio systems, autonomous vehicles, cybersecurity, medical devices and imaging systems, neural networks, telecommunication systems, and robotics). She is experienced in drafting and prosecuting patent applications in these technologies and closely follows the various Patent Offices' guidance and trends on patenting software-driven innovations to increase prosecution efficiency. Joanna has also written on various aspects of patenting software-driven technologies, including co-authoring Canada's Chapter in Intellectual Property in Electronics and Software: A Global Guide to Rights and Their Applications, Second Edition.
Bereskin & Parr LLP is a leading Canadian full-service intellectual property law firm serving clients across all industries around the world. Founded in 1965, the firm has grown to be one of the largest IP firms in Canada, with offices located in major economic and technology centers. Bereskin & Parr is made up of more than 80 lawyers and patent and trademark agents, many of whom are recognized as leading practitioners in their specialized fields. The firm has established a depth of legal talent and systems to service clients in every aspect of patent, trademark, and copyright law and IP litigation. Bereskin & Parr and its award-winning professionals are consistently ranked as the benchmark for IP law in Canada.