Dealing with Risk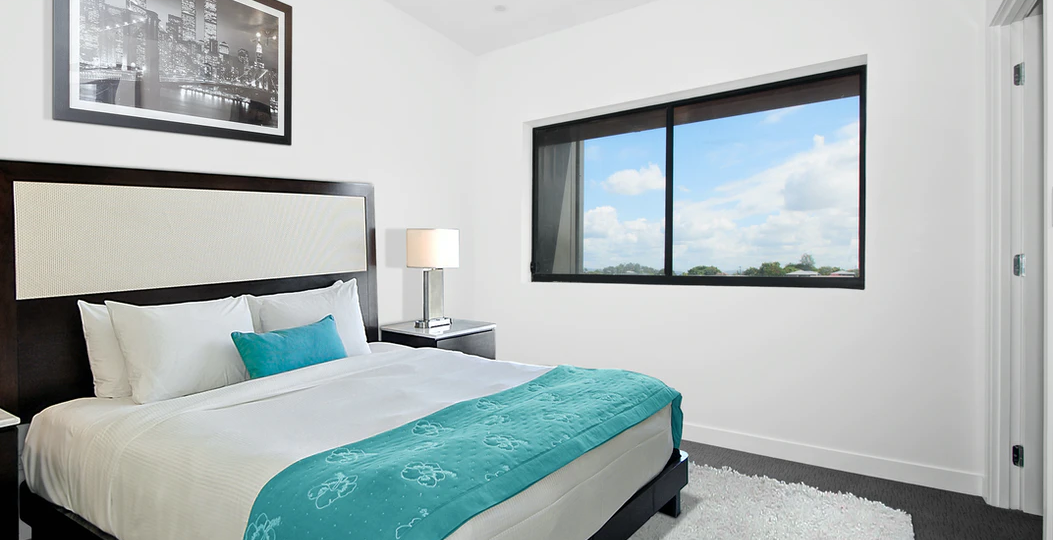 This is the second blog in our Lean Startup Methodology blog series. In this blog series we go over Lean Startup Methodology principles and show how these principles help startup founders tackle a variety of risks they face in each step of their startup journey. In the first blog we started with defining what a startup is, and what the steps defined in the lean startup methodology are. In this blog we list different types of risks a startup faces and how the lean startup methodology can help overcome them.
Risk Types
In a startup environment there are several types of risks involved that founders should consider. For example, in a business that would tackle international student recruitment:
First there is the Problem-Product risk (Am I solving a problem?).

They should answer the question whether recruiting international students is a challenge for schools. Is studying abroad a challenge for students?

After finding out the facts, there is the Customer-Market risk (Is the customer prepared to pay for the solution?).

Are schools willing to pay for quality recruitment? Are students willing to pick a remote recruiter to handle their applications?

Subsequently there is the Solution risk (Am I thinking of a good solution for the problem?).

Can technology reduce cost and improve the quality of recruitment?

Finally, there is the Business risk (Am I making a viable profit on each customer on average?).

Can the solution reduce the costs to profitability in the long run?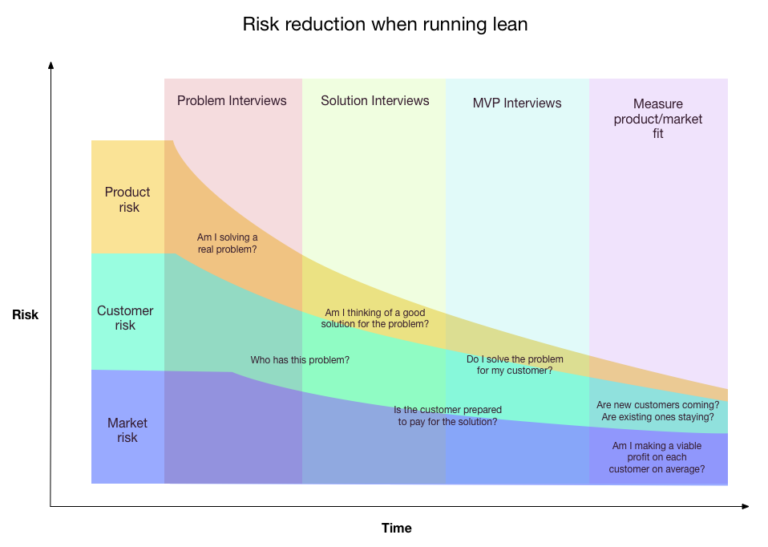 A Lean Startup Experiment
Airbnb, in its early stages, is a good example of how lean methodology works and how it has been successful. The founders did not consider their product development a linear process but developed in a cycle. When Brian Chesky and Joe Gebbia moved from New York to San Francisco in 2007, they had no money and were looking for a way to make ends meet. Because all the hotels were booked at the time of a designers' conference, they rented air mattresses in their apartment to 3 conference attendees. Later joined by a third co-founder and engineer friend Nathan Blecharczyk, the company would join Y Combinator, the San Francisco start-up accelerator program, and skyrocket their growth to surpass the largest hotel chains Hilton and Marriott combined.
You may or may not have heard of VRBO or HomeAway, companies that existed long before Airbnb came on the scene. From its inception in 2005, HomeAway offered rentals of log homes, condos, castles, villas, barns, and farmhouses and operated in 23 languages. Even though VRBO and HomeAway started years before Airbnb and targeted the same market, Airbnb could take over the market and show significant growth compared to its competition. Since its 2008 launch, Airbnb has served roughly 800 million guests. It is the leader in the industry by far. Airbnb has now been valued at $90 billion, making it one of the most valuable companies in the US.
In the early days, the founders discovered that the main problem that certain properties are not rented as frequently as others is that the pictures of those listings aren't as good. Instead of trying to solve the problem with technology (such as detecting low-quality pictures and requiring higher resolution ones), they took on the challenge to first validate that this is indeed the problem. The founders picked up the camera, traveled to those properties, and replaced the pictures with higher-quality ones they took themselves. Soon after, the property incomes increased, validating that they had identified the right problem.
Validation, with innovative ideas with minimum cost, is the key to implementing Lean Startup Methodology. Most often, the risk is not whether the solution is the right one, but rather, whether we have identified the right problem.
Reducing Risks
In our next blog, we discuss the problem risk, how founders should focus on solving the biggest problems their customers have first, and why it is so important to validate the problem, by validating customers and interviewing them. Also, it is important to focus on "early adopters" in the early stages to reduce the market risk.
Contact Us
Learn more about how NuBinary can help your startup come to market through our Fractional CTO service, product development, and more. Visit https://nubinary.com/work-with-us.