6 Challenges in Hiring Top Senior Software Engineers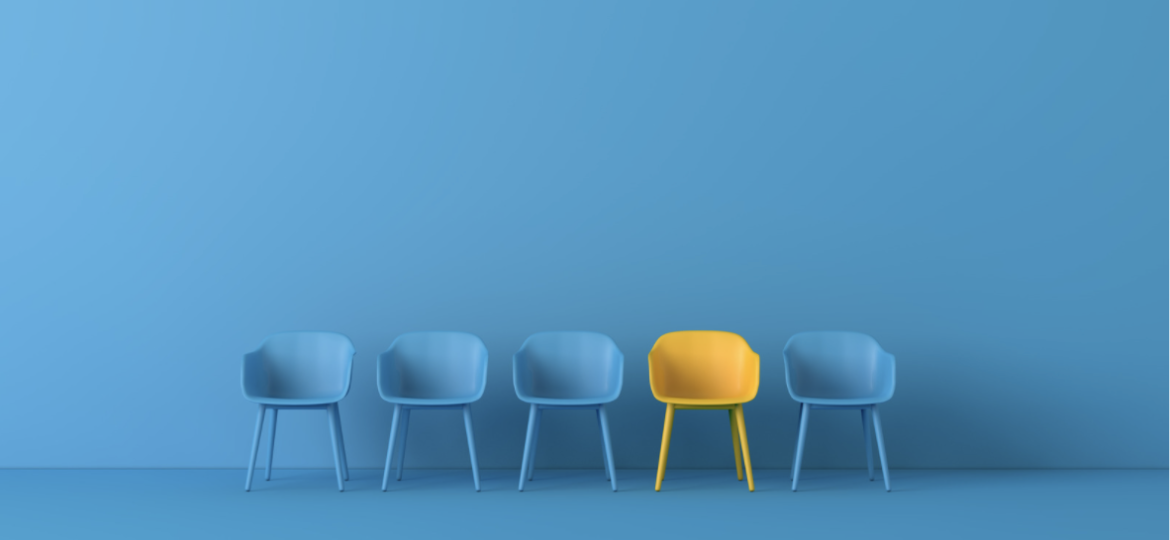 In today's job market, tech talent continues to intensify. More tech companies, regardless of size, are betting on their resources to hunt for the best possible senior software engineer, someone who can check off the numerous technical skills they're looking for. However, not all companies and hiring managers are equipped with the resources to compete with tech giants, who can pay at least 25 percent above the market median on average1.
Hiring can be a nightmare for companies if they are not armed to compete in the talent war. In this blog post, our primary goal is to help equip tech companies with knowledge about today's challenges in hiring the top, high-profile senior software engineers for your company.
Challenges in hiring senior software engineers:
1. Competitive Job Market
The pandemic has dramatically disrupted companies to use technology in their business operations. According to Forbes, COVID19 has compressed ten years of digital growth into two2. Due to the massive migration to digitalization combined with the changes in customer behavior towards e-commerce, hiring skilled and experienced senior software engineers is critical for companies to stay in their respective industries. From the article published by Bain and Company, CEOs and other C-suite leaders, regardless of the industry, realized that having the right tech talent is the top concern to remain competitive3. Companies worldwide struggle to recruit top senior software engineers because the largest technology companies and well-funded tech startup-ups have enormous resources to offer the best package deals for candidates. But beyond salary offers and employee benefits, tech talents are becoming more mindful of the company values, vision, brand, and culture.
If they fail to hire and retain top senior software engineers, businesses are at the edge. Companies might lose to competitors and get dissolved if they don't immediately shift their overall approach to recruiting top software engineers. Because software engineers have the decision-making power to choose where and how they want to work, companies must be agile, a mindset that orchestrates continuous improvement and efficiency, with their hiring strategies.
2. Unmet Job Skills and Competencies Required for the Role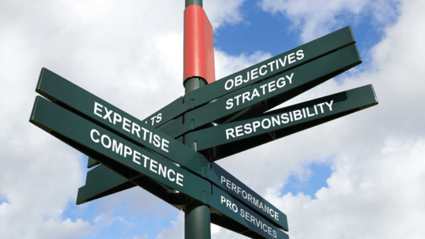 Companies are moving forward with business continuity plans to manage future disruptions, and in doing so, they struggle with the skills gap in their pool of tech talents. Unmet job skills are caused by different factors, including a lack of uniformity of education and transparency of technical skills during the hiring process. For companies, the skills gap can waste time and money because their tech talent does not have the right skills to deliver to the needs of the businesses. As a result, business operations face the consequences of low-quality inputs, employee turnover, and delays in high-stakes projects.
Companies have to assess the best route to address the skills gap- whether to invest in training their current senior software engineers or hire new talent. Some companies like NuBinary are tackling this issue head-on through various internal strategies. One way to help companies mitigate the skills gap during the hiring process is to specify the roles' non-negotiable skills needed. Tailoring the interview process and code-based exercises to the required skills will help hiring managers create an objective judgment and help in their decision-making during the hiring process.


3. Slow and Complicated Hiring Process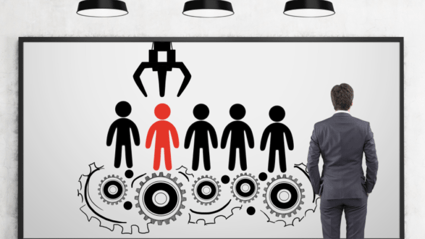 Recruiting top talents is not an easy task. It typically requires a significant amount of effort to rigorously assess the candidates' skillset and cultural fit and find people who believe in the company's values. But traditional methods of hiring can lead to losing the best candidates for the job. Companies should remove repetitive steps in the end-to-end hiring process, which requires an efficient and well-planned list of questions during the interviews and properly structured code-based challenges. This will also show how organized companies are, impacting the applicants' decision-making.
Additionally, recruiters should effectively communicate the job expectations, role and responsibilities, and salary range early on during the hiring process to effectively filter the candidates during the first stage. Lastly, companies should simplify the hiring process by decreasing the number of hours that internal hiring teams spend in sourcing and screening candidates. Ideally, the hiring period should be done effectively in less than two weeks. To do this, tech companies should have a decisive and experienced team when hiring senior software engineer candidates.


4. Lack of Hiring Structure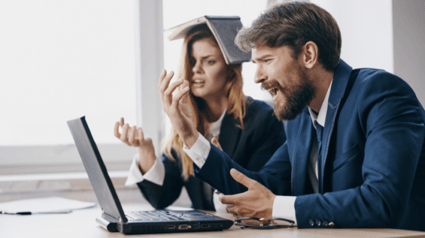 Turning a blind eye toward an effective recruitment process can heavily disrupt business activities. Companies should establish a recruiting approach that uses effective tools, agile processes, and well-defined criteria to select candidates. Before starting the recruitment process, employers should have a clear idea of the skills and competencies of the senior software engineers they want to hire. When posting a job advertisement, repetitively use multiple online platforms like LinkedIn, Indeed, and Angel.co to expand the pool of applicants. On top of this, company employees can also be a powerhouse in recruiting suitable candidates.
It's also important to note that when posting job advertisements, it's imperative that the job description and company information are short, and the application process should be easy, seamless, and straightforward. In addition, maintaining a system of organized, accurate, and consistent documentation demonstrates an organizational framework and offers helpful guidance for standardizing the hiring process. Lastly, initial interactions with candidates are an excellent opportunity for companies to build a good first impression. One practical way to plant a good impression is to make the interactions conversational and transparent by discussing the company culture and norms.


5. Communication Gaps for Offshore Talents
Outsourcing talent abroad can be an effective way to save time, money, and other resources, but outsourcing brings with it its own set of challenges. To start, scheduling interviews and initial screening can be tricky, depending on where the candidates are located. It is strenuous to find the proper schedule that works for both the company and the candidate with different time zones.
Additionally, communication issues might arise with offshore candidates, especially those from countries where English is not the official language. Then cultural differences and educational disparity are bound to happen, which might affect the job performance of tech talent. Although there might be a bigger pool of tech talent abroad, management responsible for hiring offshore tech talent should be knowledgeable of the skill set required for the role and remain vigilant during the recruitment process.


6. Poor Brand Awareness and Reputation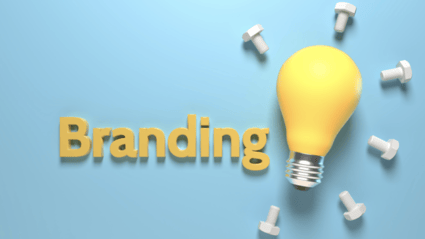 Consumers and clients recognize business through brand awareness. It is critical that the target market will know the business by just looking at the company's logo, messaging, and product or service. On the other hand, brand reputation builds trust and loyalty, increasing the company's customer growth. But the question here is how brand awareness and reputation have a direct impact on recruitment? In one study done by Glassdoor, 750 hiring decision-makers in the US and UK said that over 60% of companies are having challenges with brand awareness, creating significant barriers to attracting the best talent4.
What are the practical ways that companies can do to overcome this challenge? Here are some best practices that NuBinary can advise to improve brand awareness and reputation:
Create a compelling company brand story and put that out on all platforms like social media, utilization of search engine optimization (SEO), and distribution channels.
Communicate the company's vision, mission, values, and development opportunities to candidates during early interactions.
Keep company website and social media accounts up to date with relevant and interesting information.


How can NuBinary help?
NuBinary's fractional CTO services can assist your company in structuring your company's hiring methods and processes to hire the top senior software engineer effectively. Get in touch with NuBinary by visiting https://nubinary.com/work-with-us.
References:
(1) Goh KW., A. (2022). Hiring made easy: How to survive the talent war against tech behemoths? Singer Island: Newxtex. http://search.proquest.com.proxy.lib.uwaterloo.ca/blogs-podcasts-websites/e27-hiring-made-easy-how-survive-talent-war/docview/2647542293/se-2?accountid=14906
(2) Kelly, J. (2022). Hired Report Shows The Tech Market Is Blazing Hot, Salaries Rising And Businesses Recuirting Remotely To Keep Up Wiith Demand. Forbes. https://www.forbes.com/sites/jackkelly/2022/03/23/hired-report-shows-the-tech-job-market-is-blazing-hot-salaries-rising-and-businesses-recruiting-remotely-to-keep-up-with-demand/?sh=cf19af03655f
(3) Frick, J. et al. (2021). The Tech Talent War Is Global, Cross-Industry, and a Matter of Survival. Bain & Company. https://www.bain.com/insights/tech-talent-war-tech-report-2021/
(4) Wiggins, J. (2018). How brand awareness has a direct impact on recruitment. HRD Connect. https://www.hrdconnect.com/2018/04/23/how-brand-awareness-has-a-direct-impact-on-recruitment/