3 important questions to answer to avoid mistakes in developing your IP strategy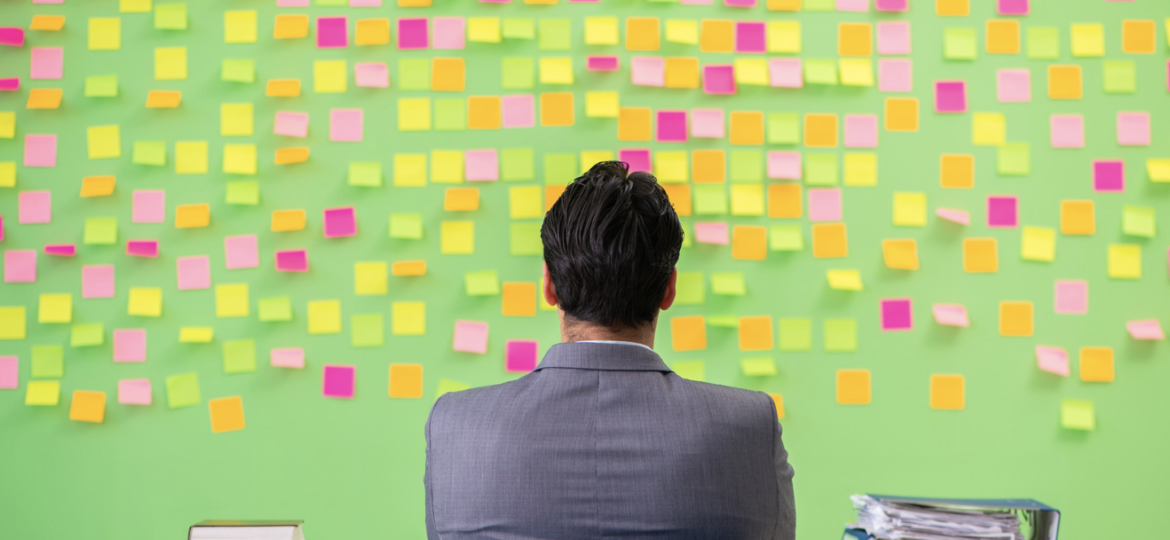 Now that we are down to the last part of our three-part series about IP for startups, let's wrap this up by going through the top three (3) questions that startups should ask to avoid mistakes with their IP strategy and management.
In case you missed our previous IP blogs, we tackled the technical definition of IP, its different forms, and the importance of an IP plan. We also shared our conversation with Bereskin and Parr LLP, a Canadian IP law firm that works directly with tech-driven startups globally, about key questions to raise when developing an effective IP strategy.
So, let's get started! Like our previous IP blog, this one is co-written with Bereskin and Parr LLP. Here are the top 3 IP questions to avoid mistakes with your IP development.
1. As a startup founder, when should I consider applying for an IP?
To protect your intellectual property, which can be copyright, trademark, industrial design, or any form, applying for an IP is an important matter that must be addressed from the beginning. It might not be an easy task to do but trust us, as a startup built by technology startup founders, we know how valuable IPs are for your company. Your filed IP can be a unique selling point proposition (USP) of the product or service you're offering, especially in this dynamic competitive market. On top of this, your IP can be an early unique differentiator for your startup against competitors. According to B&P, the early emphasis on IP can also be a great help with risk mitigation by, for example, selecting the right branding for the startup and avoiding violating the trademark rights of others.
Similarly, early identification of the patent rights of others can help a startup design its technology at an early stage to reduce patent infringement risk rather than having to redesign later if infringement occurs, which can be very costly. IP should also be considered throughout the startup's existence as certain IP rights and certain IP strategies can come into play and be more important during different stages of the startup's lifecycle.
2. What are the risks if I haven't applied for an IP? What if I don't have the funding, what are my options?
The biggest risk for not filing for an IP is that someone will take advantage of your IP without your permission. With respect to patents and industrial designs, without any IP protection, a competitor may be able to make, use or sell your invention or design without any legal recourse against them. Likewise, someone else may be able to obtain a patent or industrial design for your invention, thereby excluding you from using your IP.
With trademarks, it is generally more difficult to assert prior rights without a trademark registration in hand. Unregistered trademark rights are limited to geographic areas where a mark has become known and used. If you're an early-stage startup that doesn't have enough funding for an IP application, it would be helpful to find accelerators, VCs, incubators, or government-funded programs to help with your IP application. We have put together a list of organizations that can help startups with their IP application. View list.
3. What is IP due diligence, and how will it benefit my startup?
IP due diligence most often begins with information gathering about your startup, your product or service, your customers, profiles of the founding team and more. This may involve taking an inventory of patents, trademarks, copyrights, trade secrets, and IP-related agreements such as license agreements, confidentiality agreements, R&D agreements, and the like. Next, the due diligence process involves verifying ownership of the relevant IP rights and ensuring that the proper assignment and licensing agreements have been put in place.
During the process of due diligence, a startup's management team must show complete transparency and honesty to avoid any discrepancies and issues. This will also include a thorough review if there are any pending lawsuits, disputes, issues in the management or anything related to the general business of the startup.
How can NuBinary and Bereskin & Parr LLP help?
Our fractional CTO services can help define your company's IP strategy, from aligning it to your business strategy and development within the industry to allocating the right resources to achieve an effective and investable IP plan. We also assist in identifying new IP and improve on the strength of it, and as we lead on tech development overall process and the evolution of the proprietary aspects of your core technology. With our close partnership with Bereskin and Parr, we will bring together relevant technology, business inputs, and legal perspectives with an understanding of the competitive landscape and market environment you operate in.
Bereskin & Parr LLP is a leading Canadian full-service intellectual property law firm serving clients across all industries around the world. Founded in 1965, the firm has grown to be one of the largest IP firms in Canada, with offices located in major economic and technology centers. Bereskin & Parr is made up of more than 80 lawyers and patent and trademark agents, many of whom are recognized as leading practitioners in their specialized fields. The firm has established a depth of legal talent and systems to service clients in every aspect of patent, trademark, and copyright law and IP litigation. Bereskin & Parr and its award-winning professionals are consistently ranked as the benchmark for IP law in Canada.
Talk to one of our CTOs today to discuss your company's IP strategy.